My Mam has not had the best of luck with her eyebrows over the years…..
She over plucked (didn't we all) when she was young and she never had a thick brow since then. Over the years she had them tinted, had HD brows and many other treatments but in all honesty, they never looked great and she has NEVER been happy with them. She has always said she wanted brows like my sisters and I – so we told her, she would have to go to the very best in the business – Elaine at Up To My Eyes – if she wanted her brows to look good! I have been going to Elaine and Sasha and the team in Up To My Eyes for the past 4 years and I wouldn't go anywhere else. They are so so brilliant. The professionalism of the team and quality of products are second to none. They really make you feel at ease and they talk you through each step of the process.
After years of over plucking, over treating and not having much eyebrows to work with, today my Mam had a whole new look created just for her, thanks to Elaine at https://t.co/9GZyGmJdC7 in Greystones. Utterly fabulous!!! (My Mam and Elaine!) #brows #uptomyeyes #powderbrow pic.twitter.com/f9XxAKR3JF

— Mams.ie Siobhán (@mams_ie) February 20, 2020
I brought my Mam there today and she was so nervous. Last year she had a semi-permanent brow treatment and it was not done well, it was so rough, it left scars on her brows. Elaine knew it would be tricky to work over that scarring but she spent time finding the right treatment for my Mam, which is known as a powder brow. It took almost 2 hours and oh my goodness, the transformation was incredible! Here is a before and after and a little video of my Mam at the end of her treatment (she actually nearly cried with happiness!)
I had my own brows topped up too last week. I went for a top up of my Embrowdery to keep my brows looking fresh! I am delighted with them too. Here are my brows after the gals did their magic!! I am Makeup free here, so you can REALLY see the amazing job the gals at http://UptoMyEyes.ie did on my brows. They truly are experts in brows! So happy with colour & shape!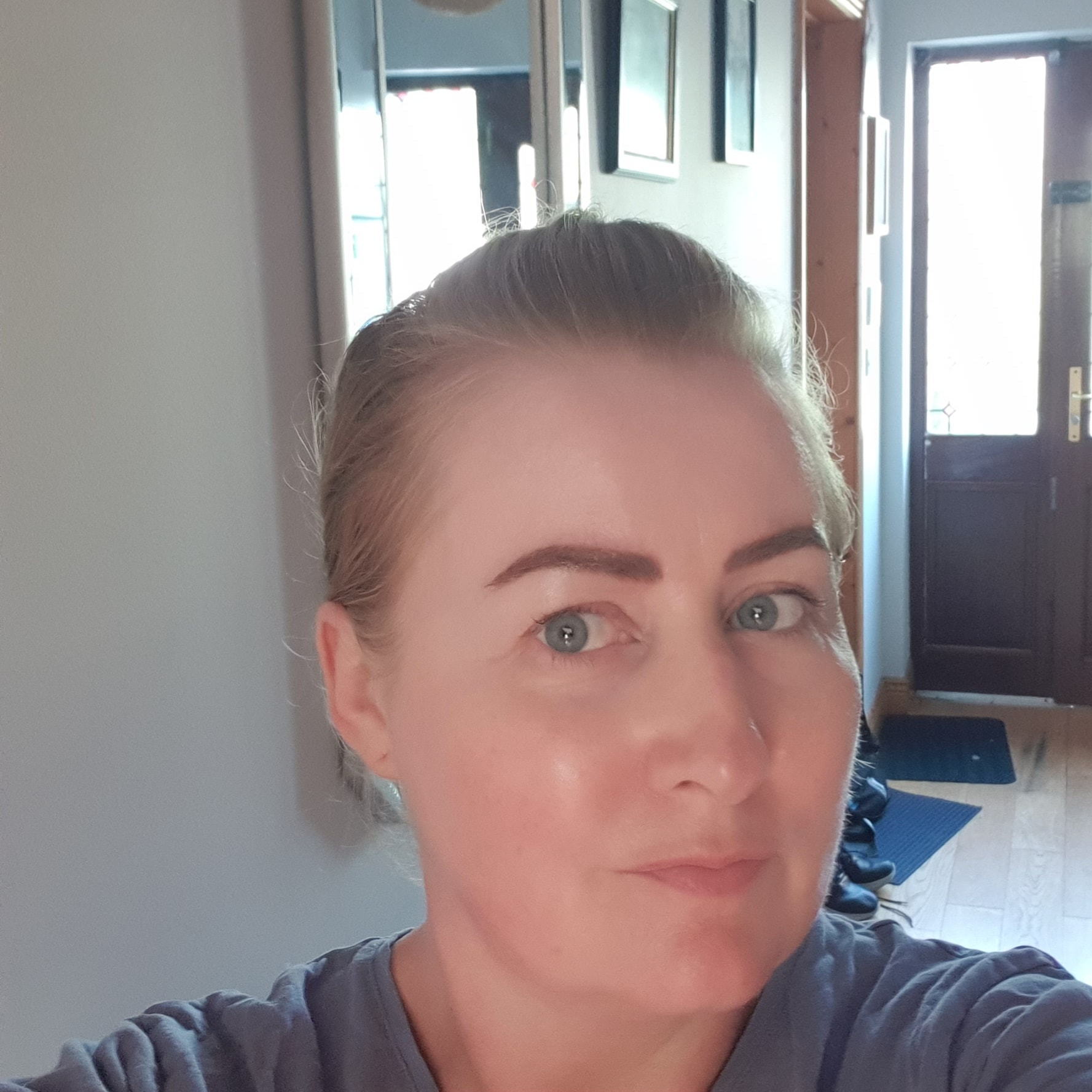 Thanks SO much to Elaine and the gals for the way they looked after her, were so kind to her and really took their time with her. She is literally on cloud 9 with her brows, she is swishing her head from side to side and sneaking glances in the mirror – it has given her such a confidence boost. My sisters and I are thrilled for her!
Here's a little video of us chatting about getting our brows done!
Its all about the brows……#Louthchat #mams_ie #embrowdery #sp https://t.co/88ojTB8ujc pic.twitter.com/9v7HPJcMRt

— Mams.ie Siobhán (@mams_ie) June 23, 2021