Communion season is here and with restrictions lifted, it is so exciting to know we can have proper family get togethers again!
The first thing most of us think about is the clothing, particularly for girls, the dress!! Whether you have a small budget or a bit more available to spend there are so many options. Charity shops are amazing, you can pick up almost new Communion dresses for around €15 – €20.
Mr. Price have Communion dresses from €17.99 which are very nice and a total bargain.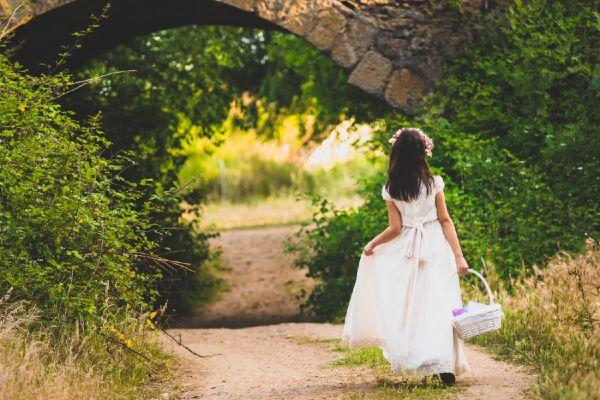 Putting on a party at home can be overwhelming so getting food and dessersts in from your local deli is a good way to take some of the pressue off. We are in Bettystown and love the deli food options from Relish cafes, you can get savoury foods like lasanga, chicken & broccoli bake, beef bourgignon (my favourite) with creamy mash, savoury tarts, curries etc. Check their menu HERE. They also do fab cakes for, we got our daughter Communion cake here and it was so yummy and really well priced at only €30 including having her name on it!
An important part of the Communion ceremony is for the child to wear special jewellery. We looked around and found that Fields jewellers have an absolutely beautiful range of Communion jewellery at very reasonable prices. One of our favourite pieces is a watch and necklace set which is gorgeous and only €50 for both. This would be a wonderful gift from a Godparent or Grandparent for the child on her special day.
For the boys, a Communion watch, medal, necklace or Communion pin make the outfit complete. These also make ideal gifts from a Grandparent or Godparent for the special day!
A little more upmarket, Dunnes have a good selection of dresses starting at €100, designed by Paul Costello, they are beautiful!
If you are having a family get together at home after the Communion Ceremony, a Pinata is great fun for the kids. We always get one for birthdays and special occasions like Communions. Tie it to a tree in the garden and blindfold the kids and let them at it! It's so much fun and the best quality Pinatas we've ever come across are from Pinatas Pinatas, they are colourful, really well made, take a long time to break open and are create by the very talented Ruth. They are a great addition to a party and so well priced too at only €30 for personalised Communion Pinatas! See HERE
For the Mammies, of course you want to look your best! We adore the range of dresses and smart blazers, skirts, trousers, tops & jumpsuits from Ontrend.eu and they currently have a huge sale on (Lots of items €5, €10 €15 &  €20!) Here are some of our fave pieces that would be beautiful for Mammy on Communion Day!
For siblings, you can't go wrong with Penneys.  They have wonderfully priced special occasion wear like pretty dresses, fancy shoes and hair accessories for girls and chinos, shirts, braces and bow ties for boys. You don't have to spend a fortune to get the siblings looking their best for the special day!
For the Dads, Best Menswear have a huge range of clothes from suits to chinos and shirts and polo shirts. For the Daddies, they can go casual or dressy for the special day.