Whatever the weather, its good to wear sunscreen all year round to protect us from UVA/UVB rays. Even if its cloudy, its a good idea to add some P20 into your daily routine! We've got some P20 in factors 20, 30 and 50 to give away! Tell us which one you would like to win for your family and leave your name below to be in to win!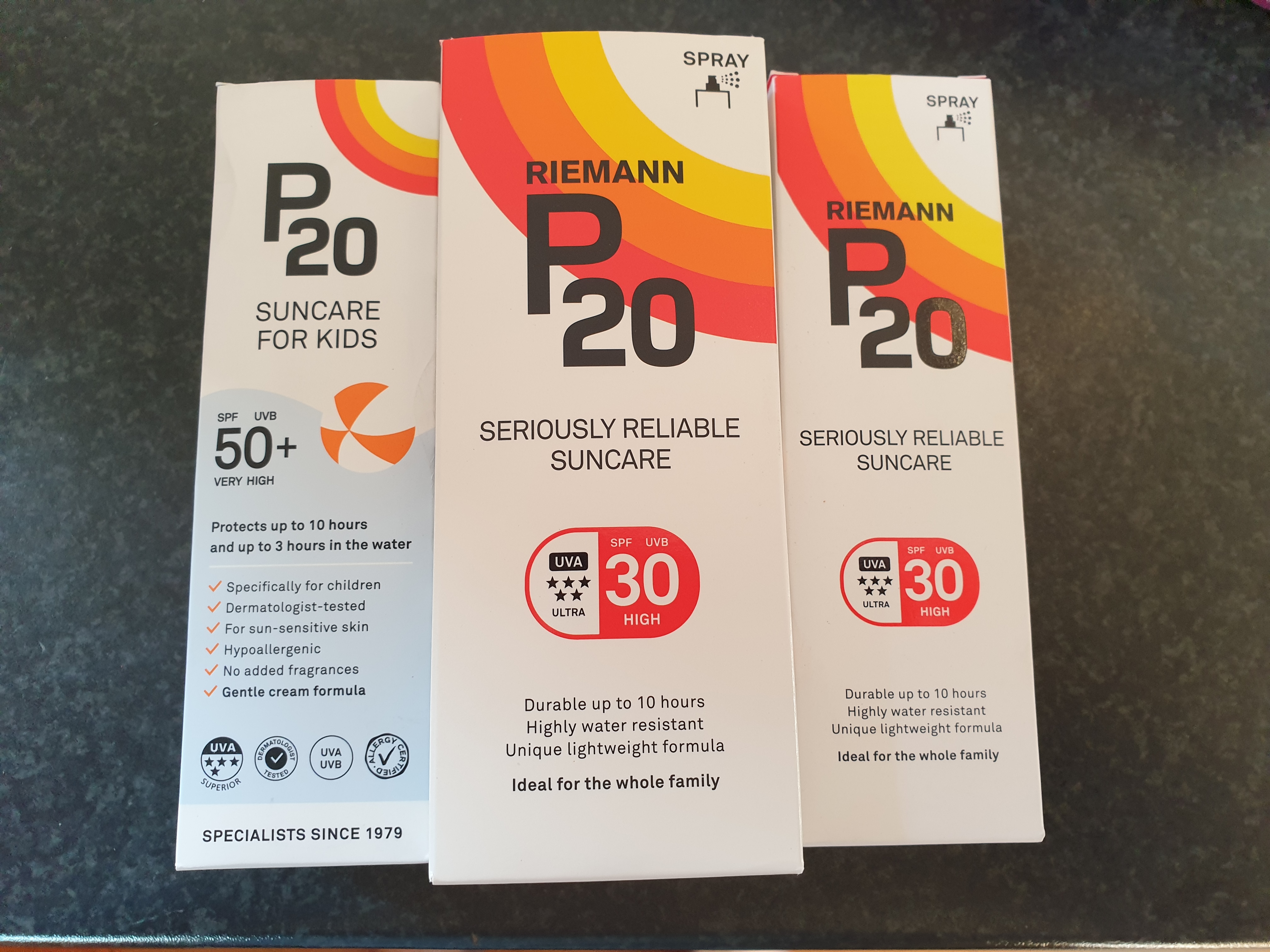 The lovely people at P20 have given us a list of fun family things to do…….hopefully it will inspire you all to get out & about as a family!
Outdoor Activity Ideas
Nature Art
Bring your sketchbook outside and recreate some of your favourite flowers and trees on paper or pencil smudge leaves to create a work of art!
Nature Treasure Hunt
Find your local park or forest and get your kids to put their explorer hats on and go on the hunt for leaves, rocks, plants, flowers and maybe even find some critters and in fact, the muddier the better!
Forest Fort
Who doesn't love a fort? Get those little explorers of yours building their huts in the forest with branches and moss, anything they can find. Youtube has some great inspiration for the best huts, they are so simple but so rewarding! Prepare for the excitement when it comes to playing in them.
Snow Activities
If you got snow in your area make the most of it and get those snow angels in! Don't forget to apply your SPF even on those snowy days, snow is highly reflective and on a brighter day can reflect as much as 85% of UV radiation back toward you.
The all-important check list makes for a successful trip out with the kids
Raincoat or warm coat
Hat, gloves, scarf
Wellies or walking boots
P20 Kids SPF 50 cream – needed for all outdoor activities, whether it's snow, cloud cover or sun!
Snacks, kids are always hungry!
Water bottle
Pencil/ Paper if doing our scavenger hunt
Change of shoes for muddy/ wet feet
Large bin bag for dirty clothes or boots
Wipes – always essential when out and about with the family
Sometimes the weather is just too bad to venture outside, and that's okay too! P20 have a little something in mind so you can also keep your kids entertained on the indoor days.
Little Chefs
With everyone licking their lips at the thoughts of Pancake Tuesday, the Cool Kids Food School are having a pancake making class on Tuesday morning and will show your kids how to make pancakes and enjoy eating them. This one is fun for the whole family. Book your place https://www.thecoolfoodschool.ie/
Online Art Lessons
Try an online drawing tutorial with Don Conroy! Bring the outdoors indoors and learn to draw some of your favourite animals or nature scenes from these free YouTube tutorials! https://www.youtube.com/channel/UCo4dO9D4okn25M6mvfB02rQ
P20 Sun-care for Kids cream is specially formulated to provide superior 4-star UVA protection and is dermatologist-tested and certified allergy free. Its specially selected fragrance-free and hypoallergenic ingredients are gentle on sensitive skin while providing a very high degree of protection which is comfortable to apply and wear.