Want the best nights sleep possible? We highly recommend the Emma Mattress!
Unlike any other mattress we've ever tried this is really unique!! When you first lie down the mattress feels firm but as you lay there for a few seconds, it also manages to feel soft, as it cocoons you into complete comfort while you drift off to sleep. For Black Friday offers, use promo code EMMA46BF Valid until 30/11/2020.
We only started sleeping on our Emma Mattress recently and already my husband is feeling a big difference in his back each morning as he gets up. The mattress we had previously was too soft for him and now he is sleeping much better thanks to the new mattress. I find I am tossing and turning less at night now – once I get into bed and get comfy, the mattress seems to envelop me and I am just too comfy to move.
And don't just take our word for it, read the many many reviews that proclaim Emma Mattress the best mattress around!!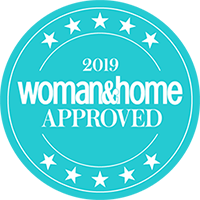 The Emma Pillows are helping our sleep too, one side is soft and the other side is firm, so they suit everyone!