Druids Glen Hotel & Golf Resort is a fab spot for a family break or to treat someone special to a Gift Voucher this Christmas. Available to purchase online here or by calling 01-2870877.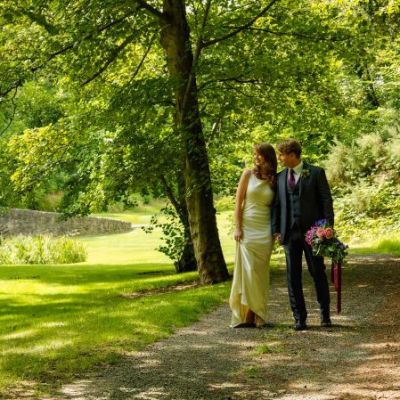 We went for a mini family break last weekend and it was fabulous. This is a really gorgeous hotel, set in the rolling hills of stunning Wicklow. On arrival we were greeted by huge twinkling Christmas trees and a reindeer in the lobby! We had booked inter connecting family rooms and we had loads of space for the 6 of us. We were all in proper beds, no camp beds here!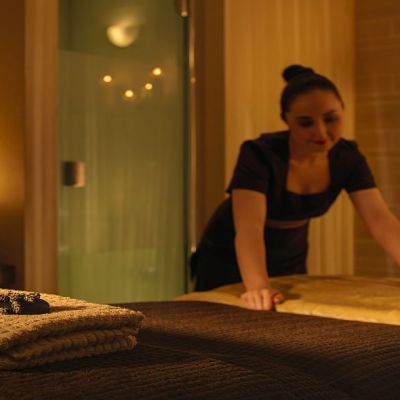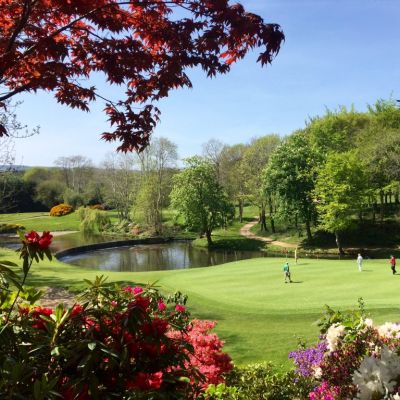 When we got into our rooms, there was milk on ice and freshly baked cookies for the children and a box of Butlers chocolates for the adults. (I enjoyed a few of them when I was relaxing in a bubble bath!).
When we opened the wardrobes, we saw that there were fluffy robes for all 6 of us! I've never been in a hotel that supplied kids fluffy robes and our children were so excited to get into them for our trip to the pool! After a swim, we all came back to our rooms very hungry and the cookies, milk and chocs were a perfect treat to keep us going until dinner.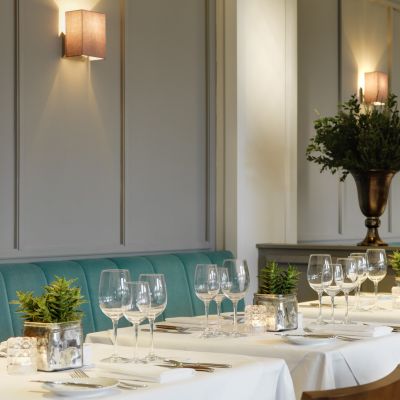 We got dressed up (the bubble baths were fab and they had kids bath products too!) and headed down to the lounge for dinner. We had a large round corner table and there was a roaring fire going. The food was incredible and the service, excellent.
For starters we shared melon with raspberry coulis, chicken wings, cheesy garlic bread and it all so yum. Dinner was pasta bolognese for the smaller children, burgers for the older two, I had salmon pasta in creamy sauce and my hubby had chicken with the nicest red wine jus!! It was all so delicious. We were kind of stuffed but had to see what dessert would be like so we decided to share. Sherry trifle (obviously a posh one!) for hubby and me and oreo cream and ice creams for the kids too.  All of it – every morsel was delicious !!!!
Here is a little video we made:
So overall, we would fully recommend it. Its a fabulous place to go and it is so family friendly. Our children were so comfortable there, they could run around and play. There was a play room too – with air hockey, pacman, foosball and all sorts of fun in there.
Highly highly recommend and there are offers on at the moment too for family stays and spa stays etc.
Go here for offers and bookings info!