Hooray……its all over! 6 weeks done with Integral and Late Lunch show with Gerry Kelly, as one of LMFM 's fab four for the 'Lose Weight, Feel great' 2019 fitness challenge with Integral Fitness Drogheda & Bettystown
If you wanna give Integral a go on a special offer of €12o for 120 days, thats only €1 a day, contact Lorraine on info@ifal.ie and tell her Siobhan from mams.ie sent ya! 
I am all about exercise, good food and no fads!! Its about feeling healthy, not about being skinny! I have no desire to be a skinny minnie but I am happy to be a bit healthier, feel more energised and toned up too!
Here is how the journey went…….
Week 1: Here is the details from our week 1 weigh in….weighing in at 13st 0.5lb (yikes!!!) I'll be honest, I was quite nervous starting off… but willing to do my best!
Week 2: At the weigh in on Monday after the first week, I lost 4lbs! Chuffed that the hard work is paying off!!! Its not easy but the results are great. I am so happy with myself. Put in the max effort and got an amazing result.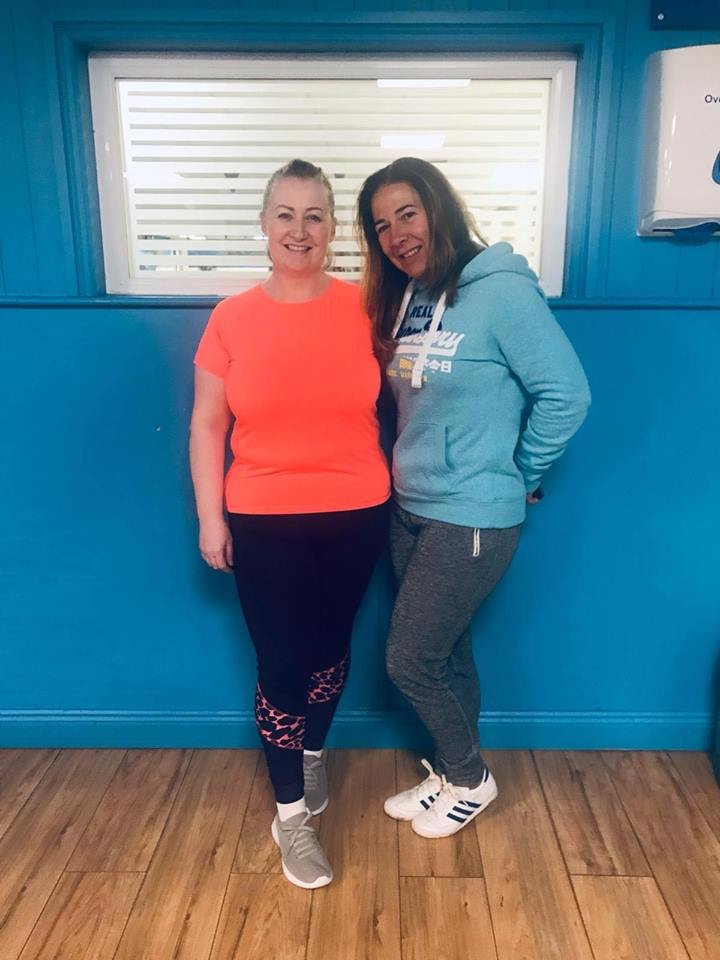 After 10 days on the plan, this is what I've lost so far! Yak!!
Week 3: At the weigh-in at the end of week 2, I've lost another 3.5lbs, so that's 7.5lbs in total so far. Chuffed!! I found week 2 tough, I think it must have been the sugar leaving my body. I was a bit crabby at times and wanted chocolate but I resisted, as the scales showed!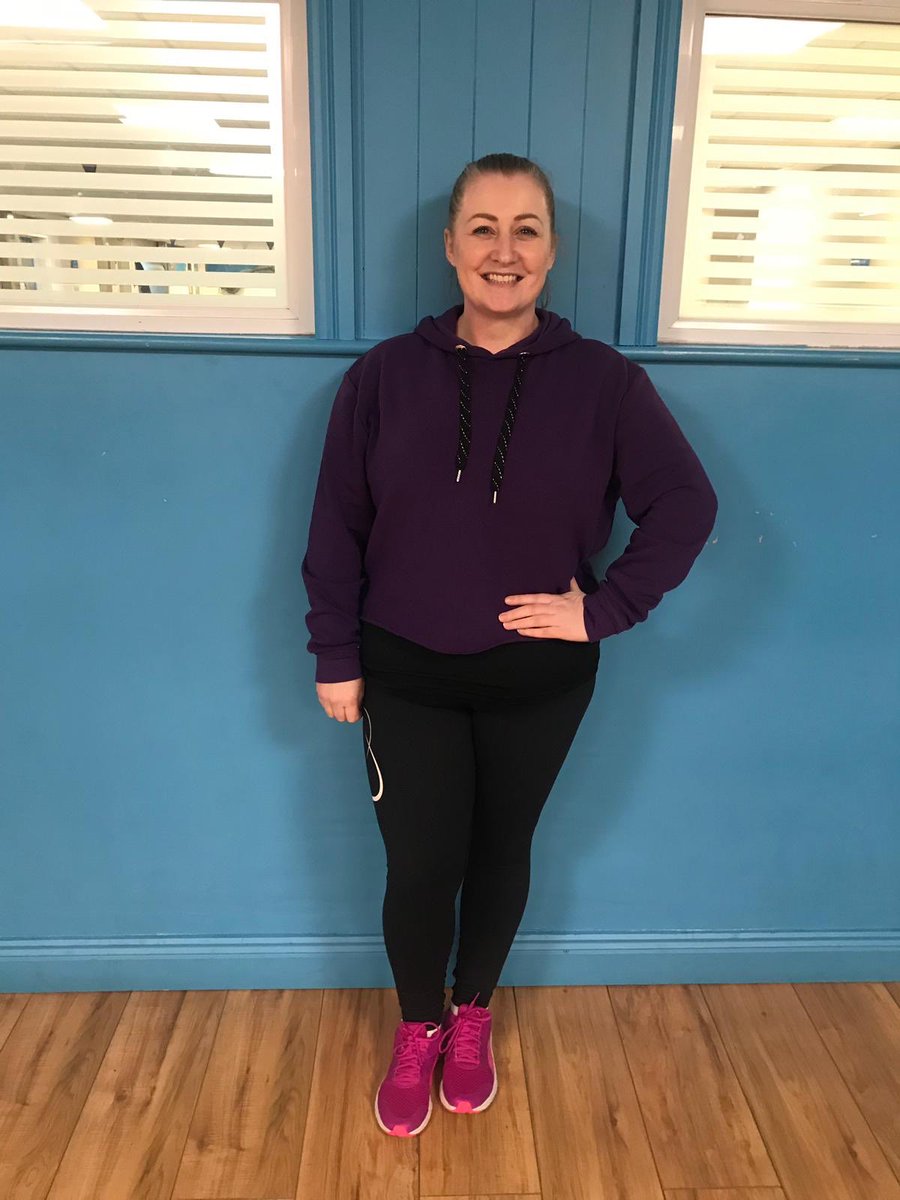 This is what I'm up to in week 3….hoping to knock a few more lbs off for next weeks weigh-in!!!! Sweat it off……
Warning!! This Video contains steamy scenes……

Wow, that Zumba class yesterday was fabulous. Full on and fabulous. And just to make sure I did my upmost there, my PT Fran joined me! We were shaking our hips like mad! But seriously, if you like your exercise to be fun – this is for you! Next one Tuesday 11am Integral Bettystown, I'll be there if anyone wants to join me! @Integral Fitness and Leisure Centre LMFM

Posted by Mams Ireland on Wednesday, January 30, 2019
Week 4!
Down another half a pound this week. Now, to be honest, after the week I put in I was a little bit disappointed with that but then…..my period arrived this morning and I reckon that's why its just half a pound. I hope so anyways because I was so good. Exercised hard, ate well, didn't drink alcohol or eat any rubbish. Dranks loads water too – really trying my best and I actually found it a bit better this week, I wasn't craving the bad stuff nearly as much!
This is the leaders with our Personal Trainers and Gerry from LMFM at the week 3 weigh-in. So far, we've lost ALOT of weight but will we all reach our targets…..tune in again next Tuesday so see how we get on!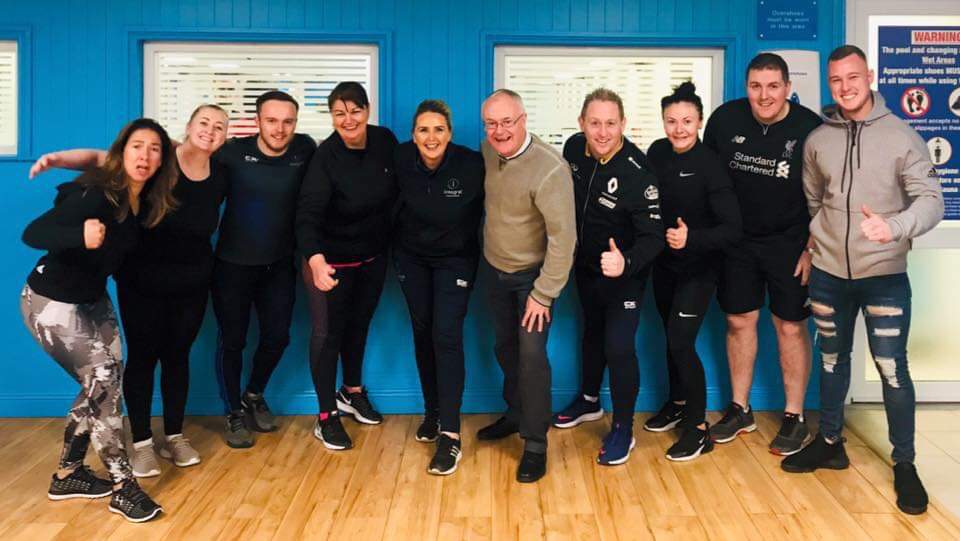 Ok, so I may not be a Zumba queen just yet but I am getting there! The main thing is to move as much as you can and sweat like mad!! Its about having fun and feeling good and I am giving it my all!
My Mam and me giving it socks at @IntegFitness Zumba today!! I may not be a Zumba queen yet but I'm giving it my all!! #loseweightfeelgreat @LMFMRADIO #mams_ie #LouthChat pic.twitter.com/JMHtGupjBB

— Mams.ie Siobhán (@mams_ie) February 5, 2019
At the end of week 4, I'm down another 1lb. So that's 9lbs in total in 4 weeks! Not bad I reckon. I am aiming for another couple of lbs by the end of week 6 and I am doing my very best, exercising and eating well do make it happen. But this is not just a 6 week thing for me, I am going to stay on with Integral and keep going after this challenge ends. I want to lose a further 1.5 stone by the end of the year and I think that's achievable! Here is the podcast and pics from last night!
https://www.lmfm.ie/on-air/shows/late-lunch/late-lunch-podcasts-(1)/late-lunch-tuesday-february-12th-2019/
And we're done!! In 6 weeks I lost 15.5lbs and my sanity! Haha, just kidding! It was tough but happy with such a great result. I'll have a pep in my step going out with my husband next weekend in a dress a size smaller than when I started this challenge! Thanks to Fran for pushing me, Guy for minding me on the days when I was in Bettystown, Lorraine at Integral for all her hard work and organising and to Gerry Kelly for thinking of me for this in the first place. I am very grateful to you all. And I'll be sure to share some snaps when I squeeze into that dress!!! Here is the podcast for anyone who wants to catch up on it:
https://www.lmfm.ie/on-air/shows/late-lunch/late-lunch-podcasts-(1)/late-lunch-monday-february-25th-2019/
This is how much weight the 4 of us lost – a whopping 116lbs!!!!
This is the dynamic duo who set the whole thing in motion! Gerry Kelly from LMFM and Lorraine Balfe from Integral
This is my PT and me at the end and then the lovely Helen from My Generation store in Southgate called in with some fab dresses to inspire all us gals who have been busy shedding the Lbs!!! I think my heart is set on the pink one…