All the things we love at #mams_ie in our Christmas Gift Guide, 2018.
We know how Mammies like to be organised in time for Christmas, so we have searched and scoured to bring you some fantastic gift ideas for everyone in the family! We hope you like…..Happy Shopping!!
First up….Books!
We love this selection of postcards from Penguin Books Ireland based on Bestselling book 'Goodnight Stories for Rebel Girls'.
The cards featured are 50 of the 100 women from the book, including Malala, Frida Kahlo & Michelle Obama. They are divided into 5 categories; Champions, Creators, Leaders, Pioneers & Warriors. 💌
The perfect stocking filler for someone who likes to read. We love this selection of beautiful and well presented cards, they are all about inspiring young girls!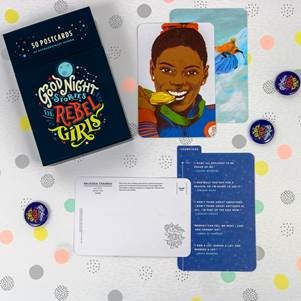 Next up, a gift idea for the Mammies! We work so hard to organise Christmas for our families, so its nice to treat the Mammies to something nice! We love to promote Irish design and so, we thought you would like these pieces from Knight & Day, available in Carraig Donn stores nationwide and in selected stores.
For Christmas party nights, Pillo hotel in Ashbourne has a great theme running this year for Oscar Party Nights! Get dressed up and take the red carpet for a night of fun filled glamour!! Book here!
How often do you wash your make-up brushes?? Did you know we're supposed to wash them at least once a week to keep them soft & clean (and help prevent getting spots by putting bacteria on our faces from dirty brushes!) For anyone who likes make-up, this MuMe clever brush cleanser is a great gift idea. Buy here
For the glam mammies, a new collection of glam bags are available this year from Tipperary Crystal and are just gorgeous!! Available online here and from stockists nationwide too! See here!
Afternoon tea treat is always a fab gift idea – I know I would love this myself!!! The Westin does a cracking Afternoon Tea, we went in a few weeks ago to try it out and can fully recommend it for a relaxing afternoon out! You can buy gift vouchers here.
Need stocking fillers or gifts for friends/teachers on a budget? The Body Shop has a cool range of festive products. We are really liking the marshmallow & peppermint sets, very festive & gorgeously wrapped. 
King's Forge Glass is a range of beautiful hand cut glass decorations, ornaments, Christmas decorations & jewellery available for sale at a number of craft shops throughout Ireland and online here Contact Grace at 087 9705775   http://www.facebook.com/kingsforgeglass  /  kingsforgedesigns-glass@yahoo.ie or visit their website here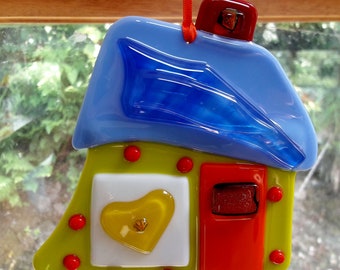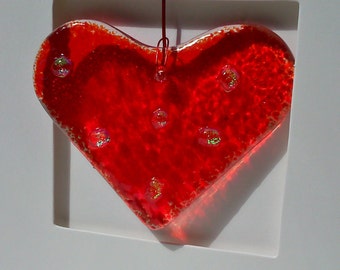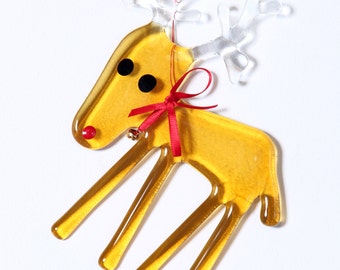 These suncatchers from Artwood Ireland are so beautiful, they catch the sun and reflect the light. They look gorgeous hung in a window and are a gorgeous idea for a gift for Christmas, birthday or as a house warming present. Made in Ireland, we think these are the perfect gift for someone special this Christmas! These are some of our fave pieces, you can buy them online here 
Celtic Fairy Doors, have a very colourful range of doors in bright, sparkly colours & full of character. I will definitely be buying one of these for my niece who lives abroad, I know she will love a little piece of Ireland stuck on to her bedroom wall!You can see the full range here  
We love personalised gifts and think the range from Artsy Doormats are fantastic. They range from classic and traditional, to quirky, funny, Irish and personalised. Here are our top pics, you can see the full range here
Bomb Cosmetics have some gorgeous bath bombs and sets that will make fab Christmas gifts and stocking fillers this year. One of our favourites that we came across is the Surprise Bath Bombs (very much like an LOL doll, but for the bath!!!) Buy here
You may be missing your local Pulse store but fear not, you can still get their cool scarves, bags & jewellery online. Great range of products at competitive prices! See the full collection here  These are some of our fave pieces!
The No more worries kit from The Irish Fairy Door company,  is a fab gift for any child. The hand shape starts off red but after a moment it changes colour, from red to green and for the child, it means their worry goes away….its so clever and really good for every child because every child has worries at one stage or another! You can buy them here
Everyone loves a good book at Christmas and Easons have a BRILL range again this year for all ages and all genres! For kids, we love the new Dara O'Briain book and Niall 'Bressie' Breslin's book which helps kids understand mindfulness. The Bressie book we are particularly excited about and our own 11yr old, who bites her nails and has been trying so hard to stop, has found that the book has given her some clever tips on things to do when she feels like biting her nails. Its about being calm and focusing her mind and squeezing her thumb and forefinger together and so far – its working!!! Of course there are loads of books for adults too, we recommend the new Liane Moriarty 'Nine Strangers' and the new Sheila O'Flanagan too, they're both brill. For a thriller, The Temp looks gripping. And for romance, well, you cannot go wrong with Nicholas Parks can you?? See the range at https://www.easons.com/
Available from Boots , pharmacies & health stores nationwide, UltraPure Labs have a fantastic range of gifts for healthy conscious and fitness lovers. Their Epsom salts are divine for soaking in the bath after a long day or tough exercise. Their tea tree is perfect for keeping head lice at bay. The rose water, almond oil and skincare creams and ranges are all gorgeous and without nasty chemicals, so they work on even the most sensitive of skin! We are loving this new brand and #mams_ie give it a huge thumbs up! Our fave so far….its gotta be the lavender epsom salts, they literally soothe away stress!!!